​This week the Ministry of Testing Bloggers club has decided on "What's the non-technical skill that every tester should have, but most don't seem to?"

Being a tester move have a very technical mind. A lot of time with intelligent technical people they lack basic common sense. I have seen mountains made out of mole hills, useless tickets, and tickets that no one will ever fix. The button is 2 pixels off... ain't nobody got time for that. A new feature has some bugs do to a weird workflow. Ok we can fix it but we don't need to hold shipping to beta when there is a work around and most people will not use that workflow. Plus a new feature is not breaking current functionality. Take some time to think before standing up for that bug. Yes there are bugs that need standing up for and by golly you do it but make sure it is worth it and not a waste of everyones time. Use Common sense when judging the bug.

This week the Ministry of Testing Bloggers Club is tackling "What non-testing focussed book do you wish you'd been given on your first day testing."

I have been working in the realm of manual testing for years. Over that time I have been given a lot of lead way and have been able to do more then our average tester. This is because I took a lot of programing courses in University. Being able to look at the code and understand what is going on and understanding why something breaks has helped me loads in testing.

It allows me to find new tools, learn coding for fixing minor bugs or just figuring out a little more then the manual tester. I think all QA should have some basic understanding of Object oriented programing. Not only does it help you become a better tester your developers listen to you more.

So when you have time learn some coding. This Head First book about Java is great but you can also try

Codecademy

.
Powered by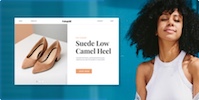 Create your own unique website with customizable templates.